"If a story is in you, it has to come out.``
William Faulkner
Cornelius Baltus gift of being able to write started to appear between his 12th and 17th year and resulted in a series of dutch poetry. Some of his early poems have already been published.
With his move to Amsterdam his writing skill was put to sleep but was kissed awake in 2013.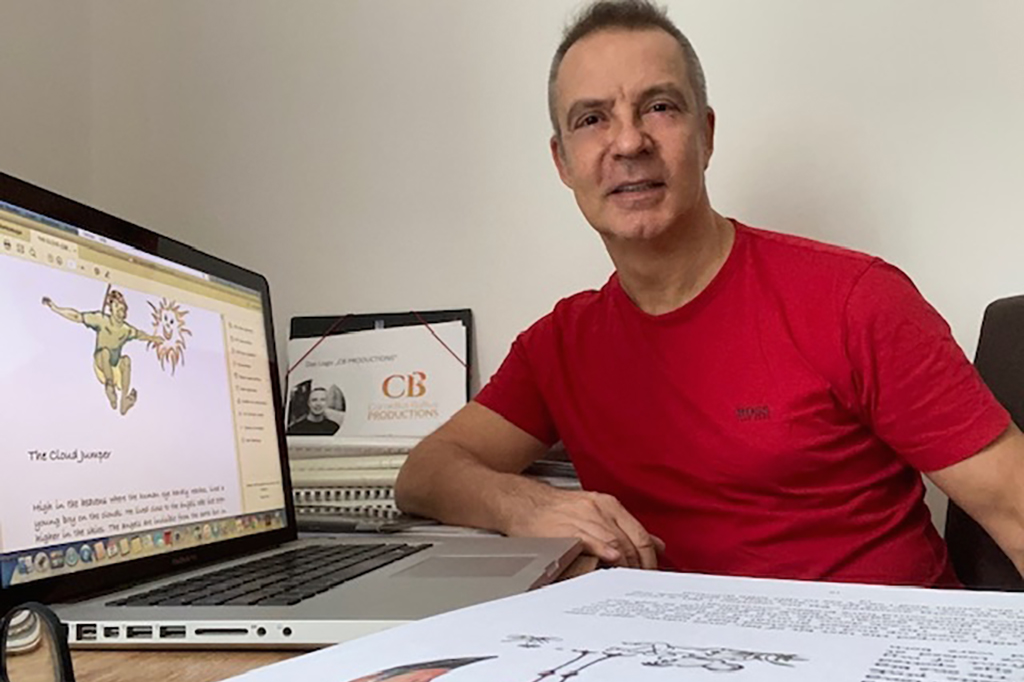 After the huge success of his version of Dance of the Vampires in St. Petersburg/Russia the General Manager of the Muzikal Comedy Theatre Yuri Schwartzkopf recognized his talent and ordered a new original production from him. He wanted him to create an operetta production. Not being familiar with operetta it meant a new step and discovery in the career of Cornelius Baltus. So far his main emphasis has been directing musical theatre.
After weeks of research he found a nearly forgotten work of Ralph Benatzky named "Axel an der Himmelstür". A show originated for Zarah Leander and premiered in 1936 in the historical Theater an der Wien in Vienna. The Hans Pero Verlag and Helga Benatzky gave him the permission to make an adaptation and so he created and wrote a new show called Hollywood Diva.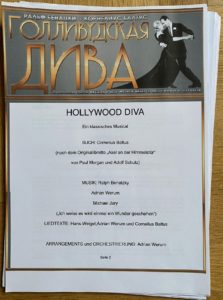 Together with composer Adrian Werum (additional compositions and lyrics) Cornelius Baltus, with a team of international experienced creatives, created a tight, witty show – it had the speed of a musical but the lightness and wittiness of an operetta. It seemed a perfect combination and the result was his second Golden Mask Award in the category Musical/Operetta Best Production of Russia 2016.
Through this incredible reward, comparable to the american Tony awards, he understood that writing is also an incredible creative process. And to get the assurance that you can create something exceptional made him understand that he should continue writing whenever he finds the time for it.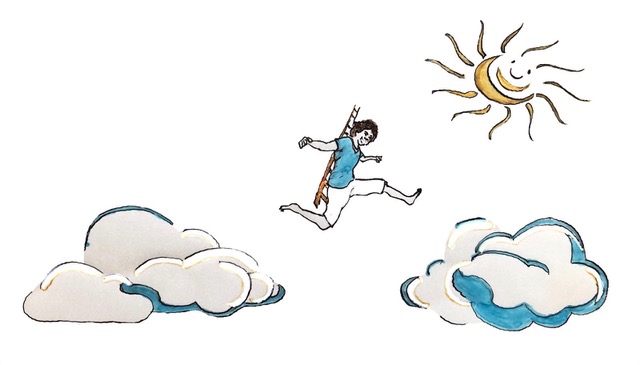 In 2020 he started to write a set of modern fairytales with titles like "The Cloud Jumper", "The Fairytale of the Old Apple Lady" and "The Fairytale of Lion the Lion and Sunny Swan". All these stories are exceptionally illustrated by award winning artist Kathinka Gunn. In 2021 they will be up for publishing and Cornelius Baltus already started a new set of fairytales which he hopes to publish by the end of 2021. The stories will be both available in german as well as in an english version.
Being a creator with a large experience, creativity and flexibility Cornelius Baltus is an asset for each company for storytelling, content marketing, corporate publishing and all contents in marketing and communication. His creative background and his endless fantasy lead to new insights and inspirations for bringing your company forward. A "crossing road" collaboration between art and business could be a new discovered success formula and with new creative,view points CPProductions can lead you and your company to a successful future.
New developments and adaptations of theatre literature